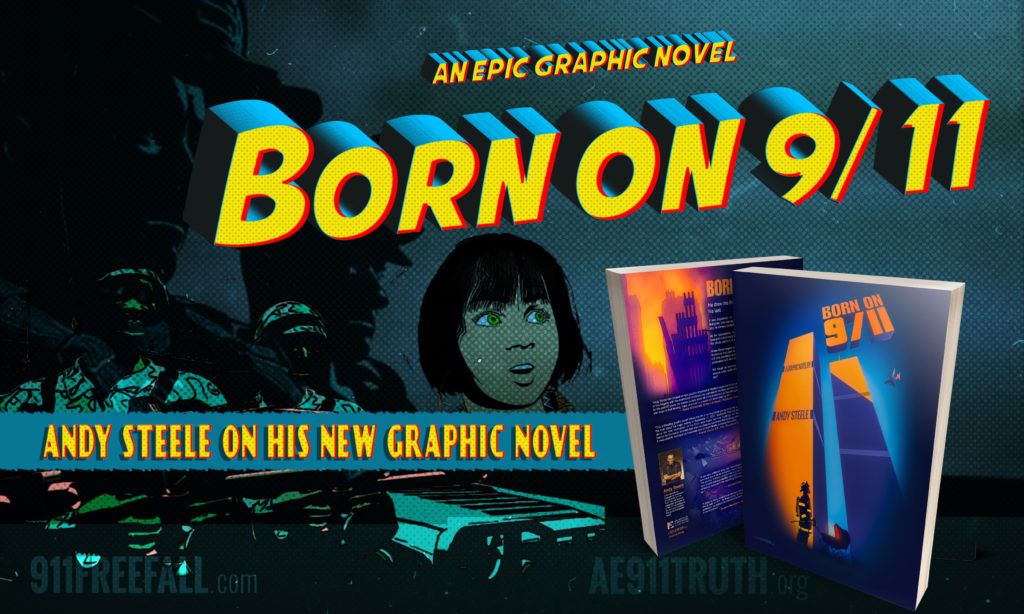 On this special episode of 9/11 Free Fall, guest host Craig McKee interviews Andy Steele, the creator and host of 9/11 Free Fall, about his soon-to-be-released graphic novel, Born on 9/11.
Steele's book tells the fictional tale of a young man who was born on September 11, 2001 — the same day his father, a firefighter, died in the World Trade Center. As he comes of age, the son begins to question the official story of 9/11 and wages a battle to expose the truth about his father's murder.
In the interview, Steele talks about the process of writing and illustrating the 380-page novel and what he hopes it will achieve for the cause of 9/11 Truth.