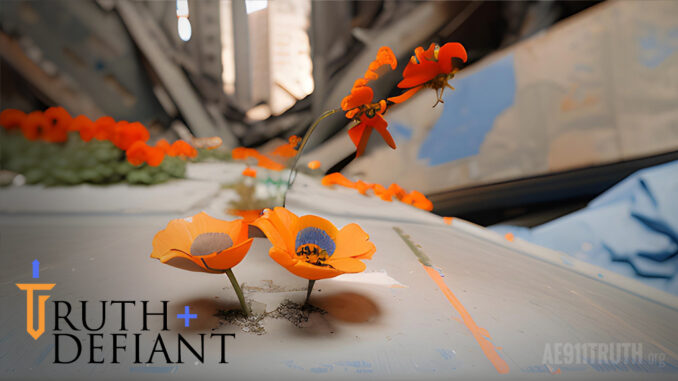 This live 22nd 9/11 anniversary
On September 8, 2023, AE911Truth held its 2023 9/11 anniversary event, Truth Defiant, discussing a variety of different issues affecting the 9/11 Truth Movement and the future of "truth" itself, particularly on the internet.
Despite a few guests experiencing some technical issues, the online event was a rousing success and a gratifying experience for all who participated, kicking off with what, we believe, is the coolest opening theme in the history of any 9/11 Truth event… Ever!
Radio host, Michael Parker was scheduled to join the Livestream but unfortunately ran into problems with his audio at the last minute… (just another one of those unexpected gremlins that always strikes AE911Truth, coincidentally around anniversary time each year).
Unfazed and determined to get Parker's voice heard, event host, Andy Steele has already booked Parker to appear for a full hour on this week's edition of 9/11 Free Fall!
The event began with a panel discussion featuring AE911Truth board members, Roland Angle, Kamal Obeid, and Gene Johnson, discussing Project Due Diligence and its outreach to the engineering community, followed by another discussion by 9/11 activists, Adam
Syed and Jeff Long centered around internet censorship and Cointelpro and their impact on the movement.
Filmmaker and musician, Dylan Avery followed to discuss the truth's role in entertainment, and finally journalist, Craig McKee arrived to continue the discussion on the challenges that the truth movement faces.