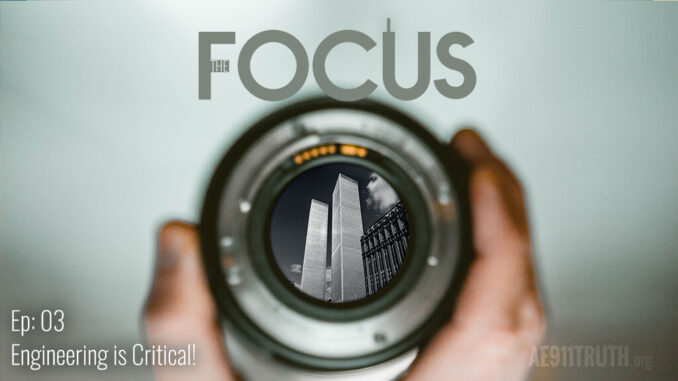 On this episode of The Focus engineers Kamal Obeid, Jon Schuler, and Gene Johnson, as well as AE911Truth Chairman Roland Angle, and Dr. Leroy Hulsey participate in an important and timely forum where they discuss the opportunities and obstacles involved in motivating the engineering community to call for a new investigation of the World Trade Center towers' destruction on September 11, 2001.
Among the factors that the Focus team discusses is the role of money and government grants in preventing engineers from taking on the WTC issue, as well the desire for prestige within the engineering profession that causes engineers to look away from the controlled demolition evidence.
Because the WTC debate is, at its core, an engineering debate, it is critical to wake up and activate the engineering community in our shared fight for justice.
This is an important conversation for engineers everywhere, and for supportive activists who advocate on behalf of a new 9/11 investigation.