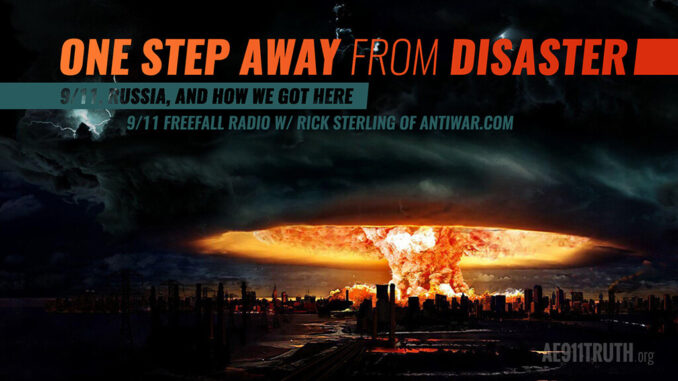 In this episode of 9/11 Free Fall, Andy Steele gets current with investigative journalist, Rick Sterling of Antiwar.com, discussing the unfolding situation with Russia, the possibility of the hostilities escalating into a nuclear war, and how the United States got itself into the mess that it's now in because of its actions following 9/11.
For the first time in a long time, the threat of a global catastrophe resulting from uncontrolled international aggression and potential miscalculations has reared its ugly head.
Now, more than ever, the world needs 9/11 truth!
Don't miss this important discussion.