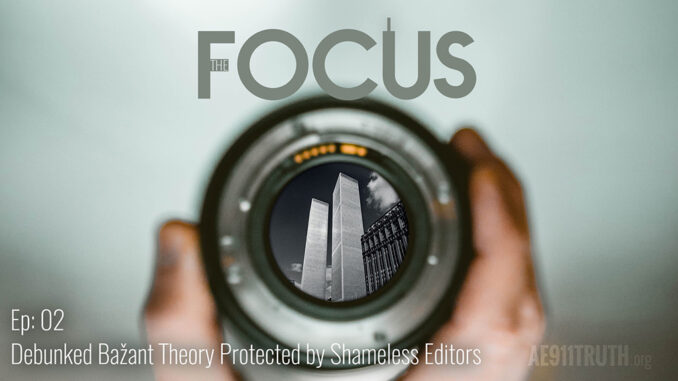 In this July 2023 edition of The Focus, mechanical engineer, Tony Szamboti gives us a crash course on his missing jolt research, which refutes the theory offered by Northwestern University engineering professor, Zdeněk Bažant of how the Twin Towers came down and which was incorporated by NIST into its official reports.
Szamboti tells the story of how the Journal of Engineering Mechanics dishonestly refused to publish his paper that challenges Bažant's theory by claiming that it's "out of scope" for the journal.
Joining him are engineers, Roland Angle, Kamal Obeid, Eugene Johnson, and John Schuler who offer their own commentary on the research presented and the controversy surrounding it.
Don't miss this fascinating presentation and discussion!