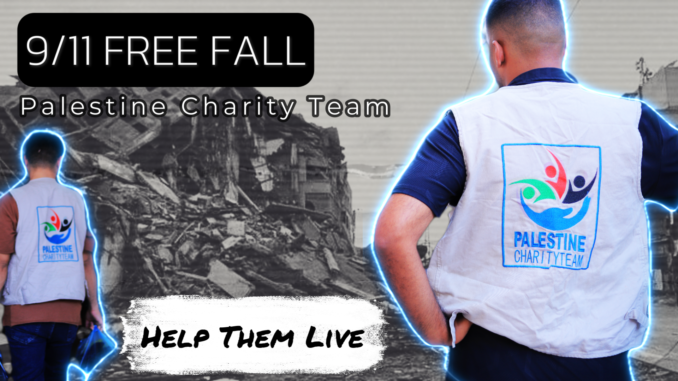 In a special edition of 9/11 Free Fall, Andy Steele is joined by three board members of Palestine Charity Team, a nonprofit organization that has volunteers on the ground bringing desperately needed aid to residents trapped in the ravaged Palestinian territory of Gaza.
Joining Andy will be organization founder Allaaeldin Abuasaker, programs coordinator Stephanie Pires, and vice president Kelly David, who is also AE911Truth's former chief operating officer. These representatives will explain what Palestine Charity Team is doing to help the people of Gaza cope with the ongoing assault by the Israeli military.
Below is the last project Palestine Charity Team created, Sing to Live in Peace (Hi Everyone), before the start of the war.